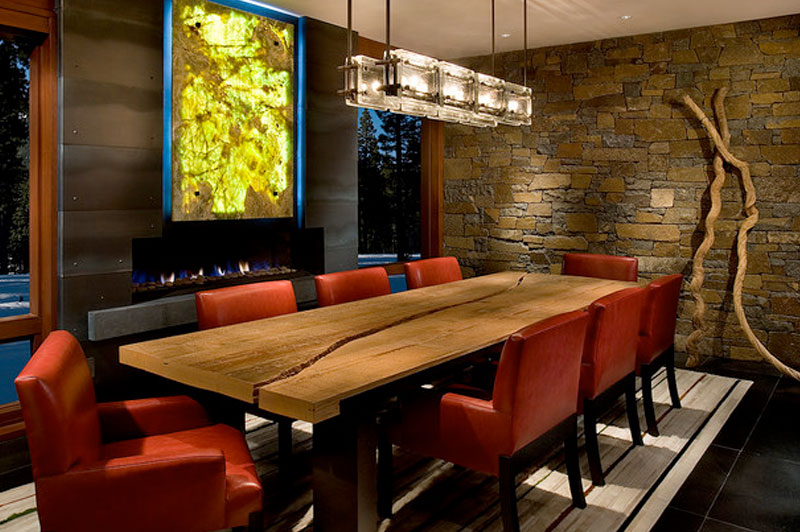 Park City Dining… Changing Times
Dining… More than Meets the Plate
The formal dining room is dead… long live the relaxed and casual open-plan gathering spot. For as long as we can remember, the dining area has been sectioned from home's great room. Not anymore.
"Dining spaces have thrown away the walls that used to segregate them from the rest of the home and become open plan areas for a more relaxed, casual feel," says Felicity Gardner, interior designer and owner of Gardner Group Luxury Home Designs.
The dining area's open area that encourages the conversation that exists between the living room seating area, the dining table and, often, the kitchen.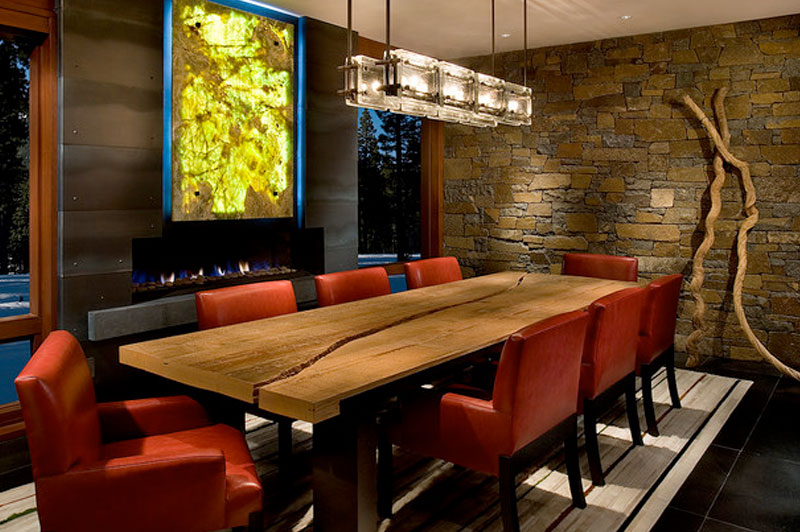 When it comes to décor, mid-century modern — a sleek mix of Bauhaus and Scandinavian design and 1950's retro — is emerging. Here in Park City, the trend is towards modern aesthetic meets mountain casual: a mixture of contemporary lines and rustic elements such as distressed, recycled wood or raw walnut are examples.
"The trend is to show off the natural texture and beauty of wood, which is often teamed with another organic element, such as a metal base, which results in a pleasing mix of textures," Gardner says.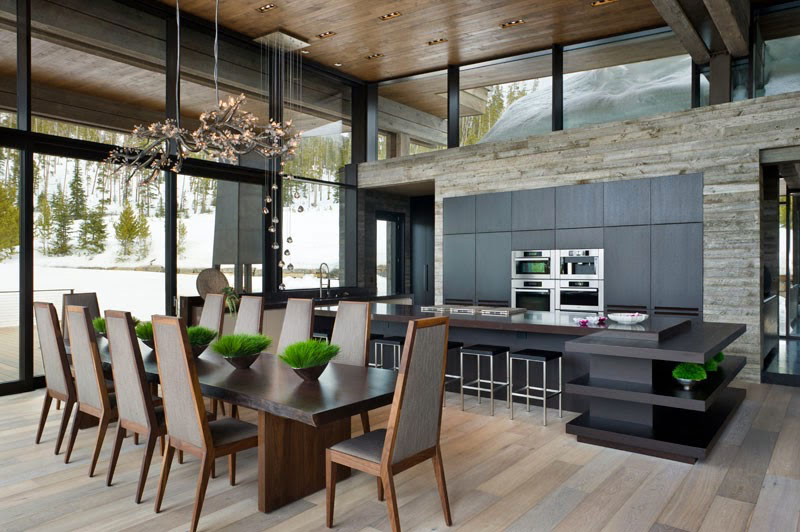 Adding that the mixture of elements extends beyond the room's materials to the furniture pieces mixing new tables and with antique chairs. People are taking a lot of pride in putting things together themselves.
"Blending furniture gives the dining area a relaxed, lived-in look, which suits our informal Park City lifestyle," Gardner adds.
Today's dining areas are beautiful and inviting while still feeling relaxed and up-to-date where both host and guest feel at ease either formally or casually. Today's Park City dining rooms are an extension of the modern home, where instead of gathering being seldom used and off putting are the center of your home's most inviting activities.