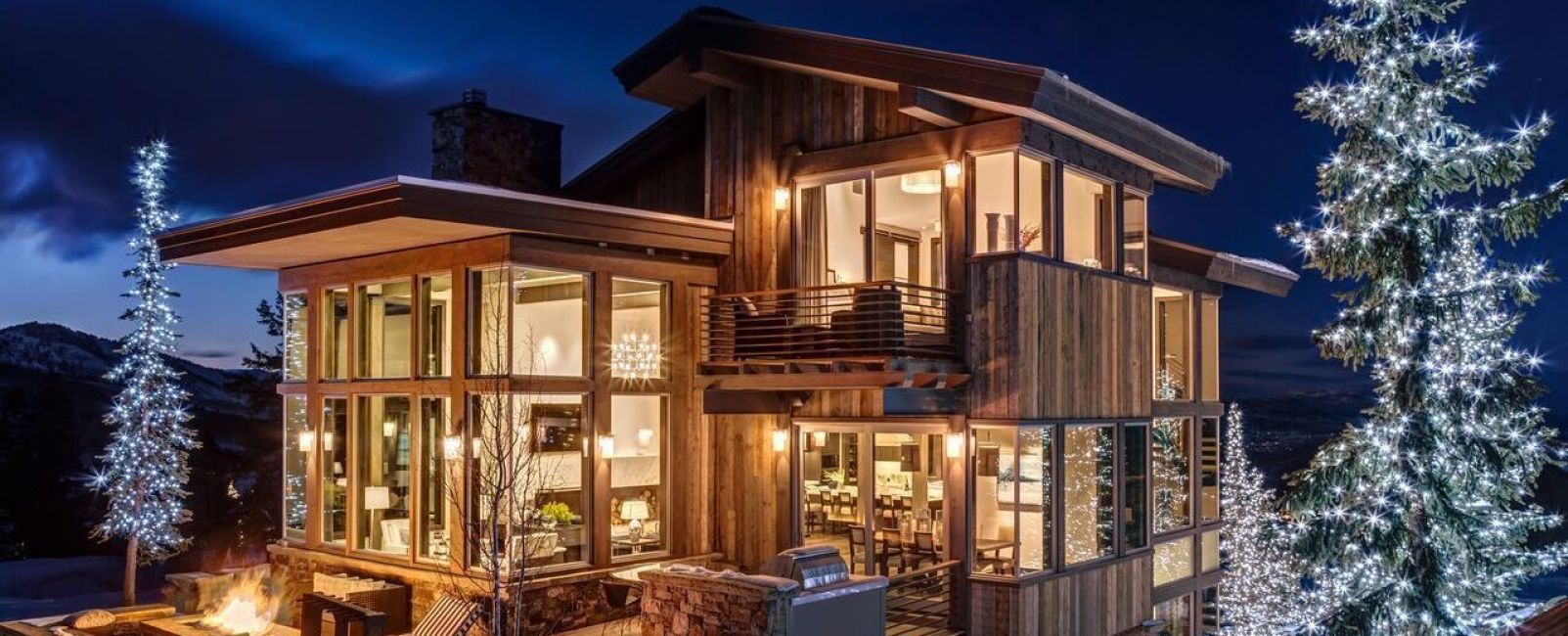 Stein Eriksen Collection Properties: The Residences
The next generation of Stein Collection properties has arrived — the Stein Eriksen Residences.
The Residences are about fitting guest services and experiences. This new property is built to the highest standards of craftsmanship with sleek modern mountain finishes.From thread-counts to soap, nothing is left to chance.
Ski-out/ski-in amenities — such as the Silver Aspen Spa, restaurant/bar, and indoor/outdoor infinity edge pool – are exclusively available to guests, maintaining a serene atmosphere where couples and families can relax unfettered by crowds. Après ski is highlighted after the lifts stop and the night-life begins.
What differentiates the Stein Eriksen Residences from their legendary namesake are custom guest experiences, modern mountain architecture and décor, and an intimate home-like setting. However, more important is what has not changed –an unwavering commitment to service. The Residences merely provide another way to exceed expectations the Stein way, and by looking at recent reviews, they are doing just that!
With a five-star reputation, The Residences creates a vibe where you can indulge in a romantic weekend for two, or plan an adventurous week of snow sports with the family. The stunning scenery makes this the perfect retreat, during any season.
Each residence is outfitted with the amenities of a home. and the common areas offer an atmosphere that is noticeably sophisticated and relaxed.
Located in an enclave between Silver Lake and Old Town off Last Chance Ski Run, the properties are positioned to take advantage of panoramic views of Deer Valley and Park City Mountain ski runs, plus distant Uinta Mountain views.
Fine dining is offered at the 7-8-8-0 Club with cuisine from an award-winning culinary team — and breakfast is complimentary for guests.
The Stein Eriksen Residences are a great choice for families. The home-like setting of the Residences is ideal and the concierge staff is available to help arrange details such as cribs, baby-sitting, or activities for the younger set.
Who Else are the Stein Eriksen Residences a Good Fit For?
With exceptionally high standards, guests will find the attention to detail at the Residences refreshing. The "Stein Way" is all about guest experience and service. From the contemporary mountain decor to the devoted housekeeping staff, this property will live up to your expectations.
Whether you enjoy hot air balloon rides, dog sleds, skiing, biking or any other of the many outdoor activities… The Residences offer your "base camp" for fun and adventure!
Concierge, Front Desk or General Inquiries: 435.940.6600
General Inquiries Email: concierge@steineriksenresidences.com
Date Posted: 2017-09-07 17:45:02